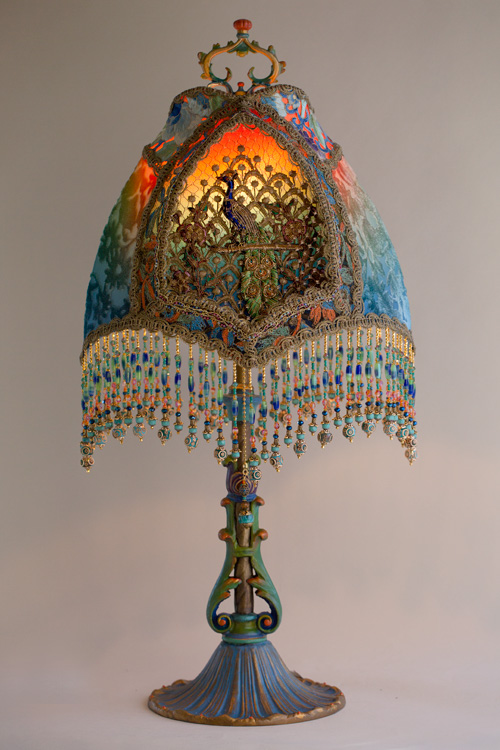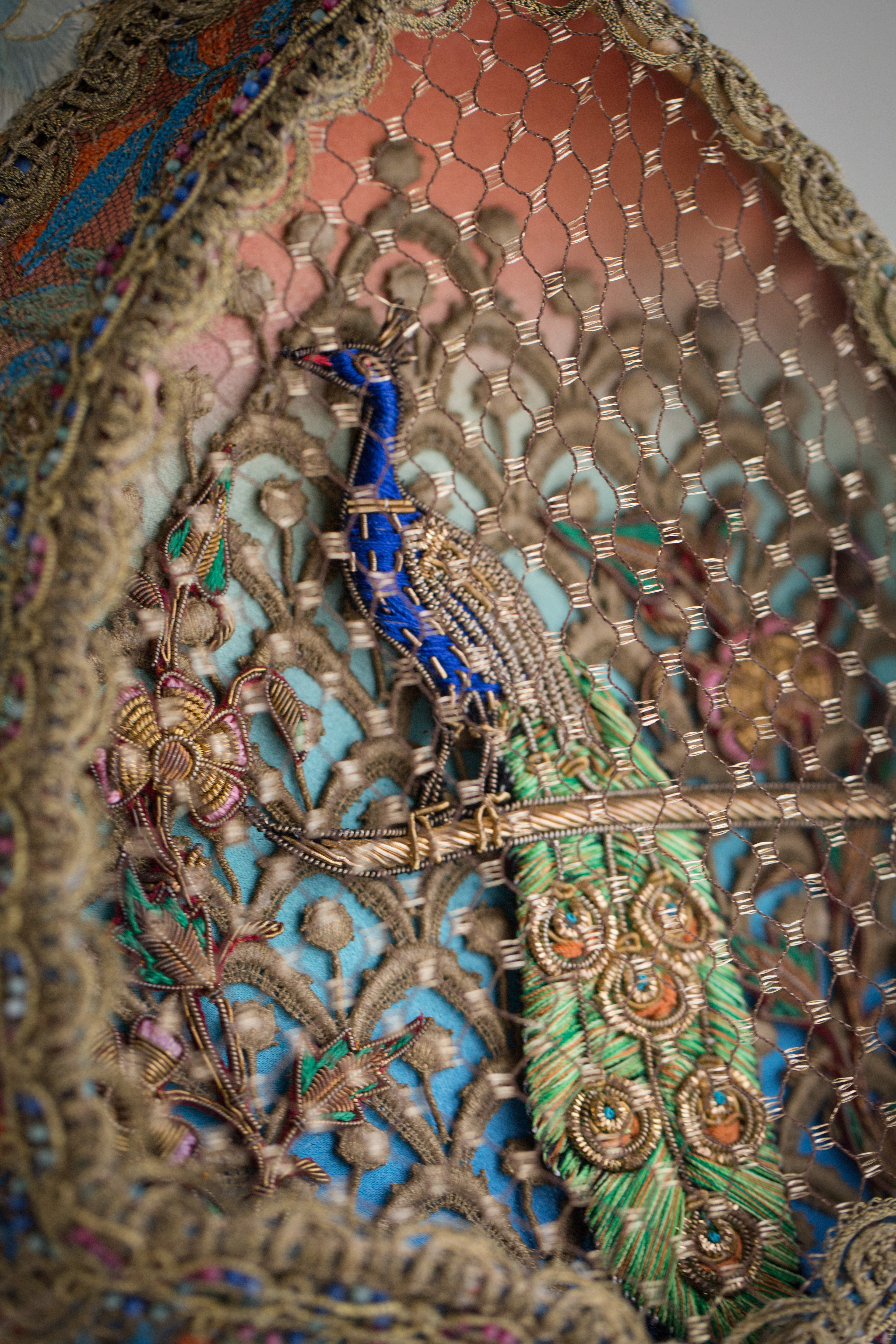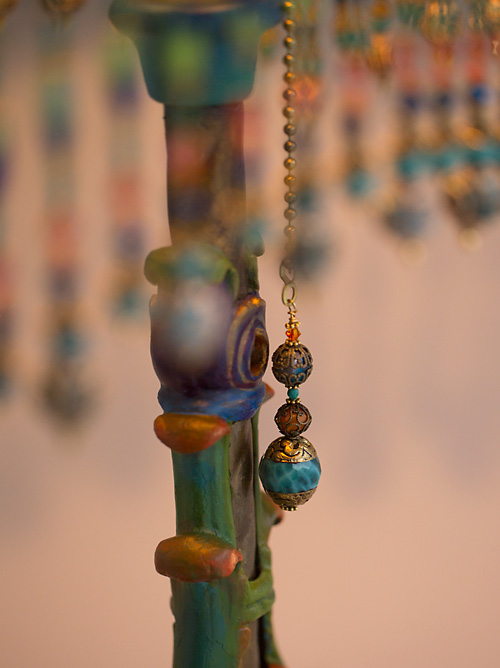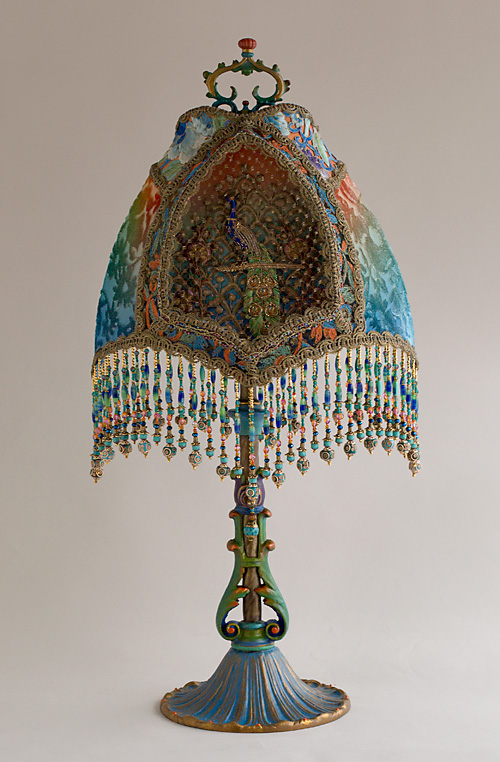 Royal Peacock Garden
#1636
SOLD
Antique metal table lamp with scroll motifs has been hand painted and holds a hand-dyed Royal Peacock Garden silk lampshade. The shade is dyed from orange into green and blue and covered with antique textiles including antique silk burnout velvet and Chinese embroidery in the same colors. The front has a shadowbox edged with colorful 1920s embroidered net and is lined with heavy metallic lace in a scalloped design. On top of this resides the crowning jewel, a beautiful antique peacock appliqué sitting on his perch with flower ornaments surrounding him. The shadowbox is covered with metallic veiling giving an air of mystery to the piece.
Heavy princess style finial crowns the top of the lamp. The shade has hand-beaded fringe in 24k gold, blue, turquoise green and special bohemian style beads. A jeweled pull chain finishes off the lamp!
Overall height is 27.5 inches to the top of the finial.
$3200.
SOLD

International shipping rates upon request.