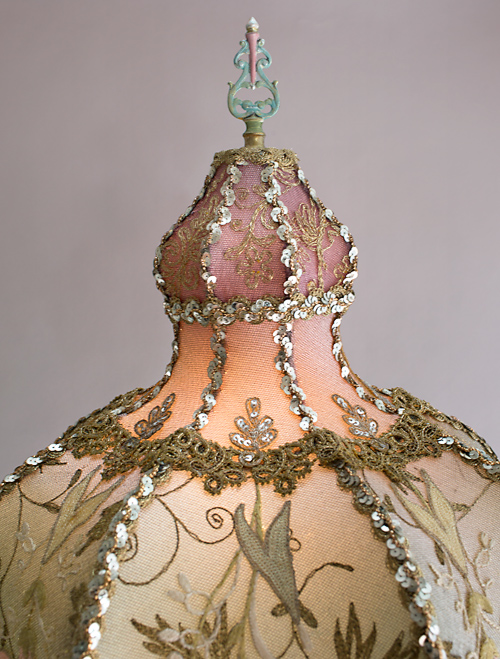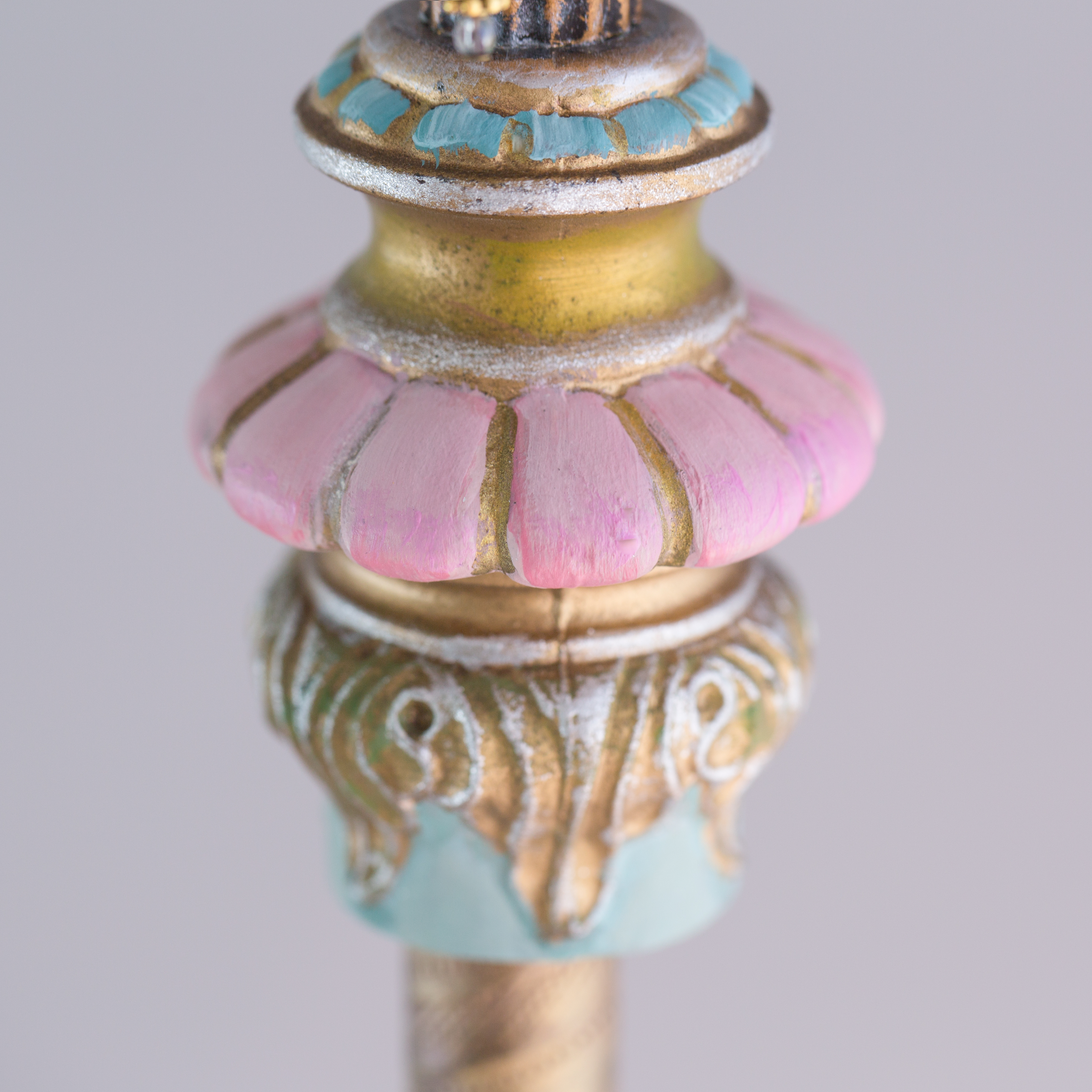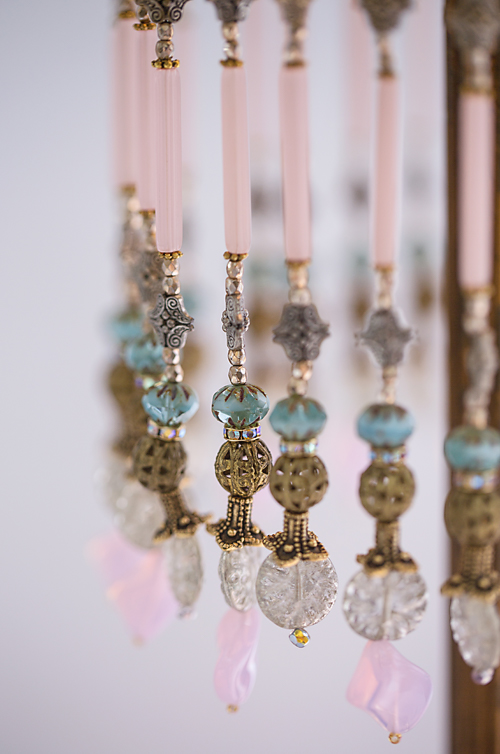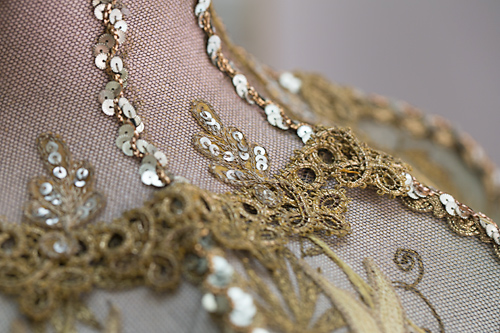 Moroccan Dreams
#1630
SOLD
Intricate and ornate antique metal and onyx floor lamp has been hand painted and holds a hand-dyed Moroccan Dreams sultan silk lampshade. The shade is dyed from pale pink to light turquoise blue with gold and silver accents and layered with a collection of antique textiles including Turkish antique net lace with pink and green flowers, gold metallic nets as well as an opulent and rare 19th Century gold metallic trim around the center. Vintage sari trims from India add a mirror effect.
The shade has hand-beaded fringe in old gold, pink, silver, turquoise and includes antique pink satin beads, and Swarovski crystals. The lamp has a jeweled pull chain and is perfect for a romantic bohemian room!
Overall height is 65 inches to the top of the finial.
$2750.
SOLD