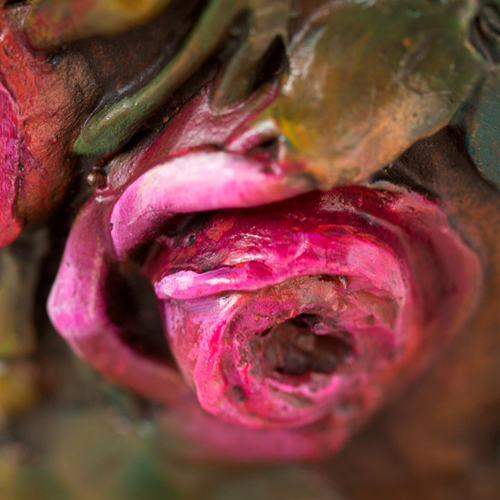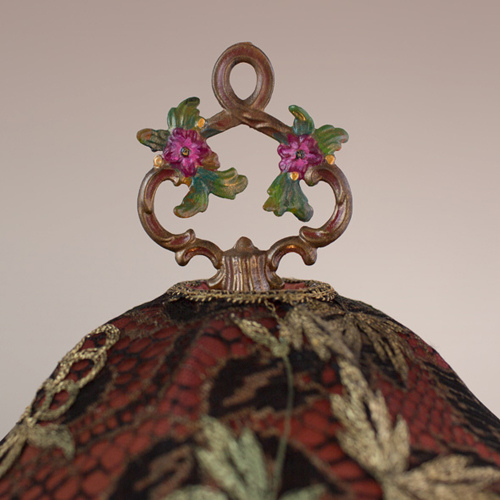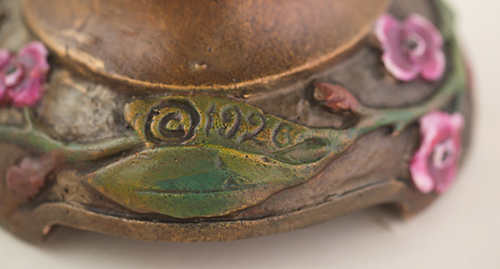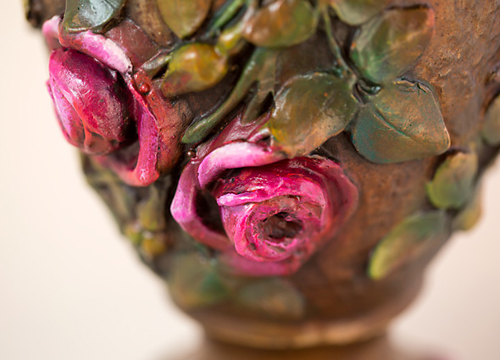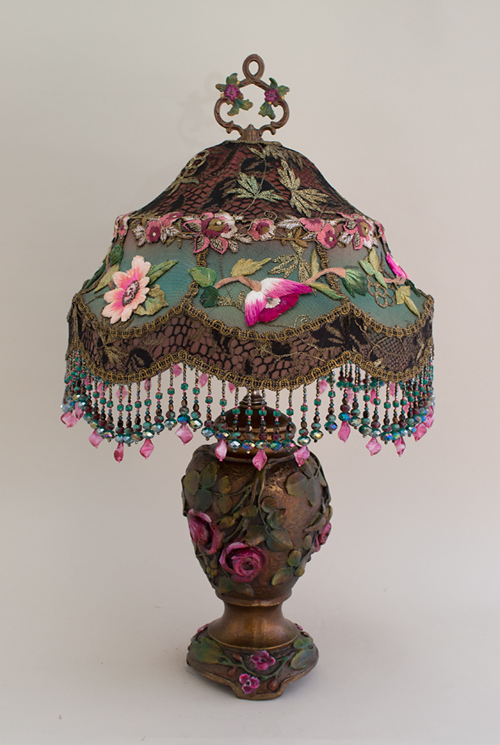 Victorian Roses
#1621
SOLD
Antique plaster of Paris circa 1920 table lamp with beautiful dimensional trailing roses has been hand painted and holds a hand-dyed Victorian Roses Waterfall style silk lampshade. The date of production is embossed into the base and reads "1920".
The shade is dyed in jewel tones from Indian red to green with black, gold and deep pink accents and layered with gold and black metallic lace and net, antique floral trim and some of the most exceptional textiles in my collection - the brilliantly colored and finely detailed stump work flower appliqués which trail around the shade! This lamp has hand-beaded fringe in bronze, green, black, red and pink tones and lights up beautifully!
Overall height is 24 inches to the top of the finial.
$2750.
SOLD