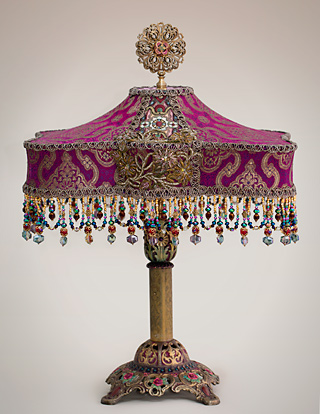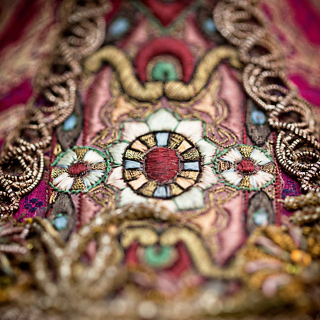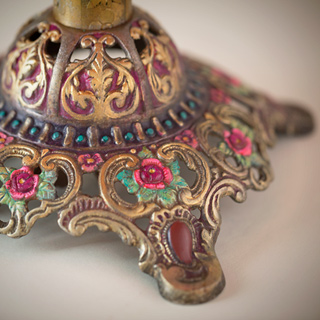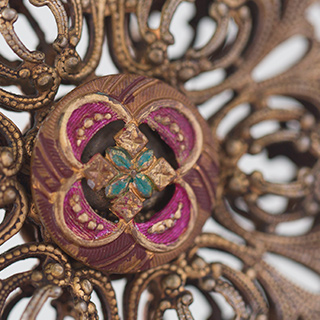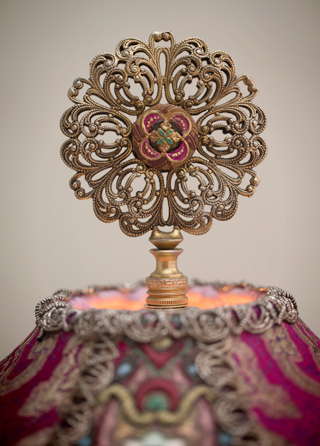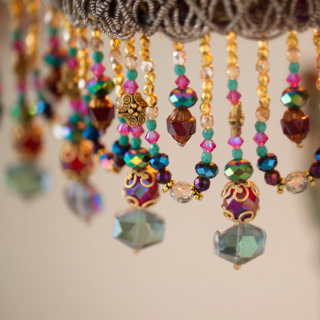 Byzantine Jewel
#1614
SOLD
Ornate antique brass and metal table lamp has been hand painted and holds a hand-dyed Byzantine Jewel silk lampshade. The shade is covered with beautiful fuchsia and gold metallic antique silk from India. The Indian silk is opulent with a traditional pattern. The center side panels of the shade are encrusted with rare antique beaded floral trim and the center top panel are some of my favorite appliqués from France with a lush bohemian design in off white, red, green and gold with almost a Byzantine feel.
The shade has hand-beaded drop loop fringe in luscious jewel tones and also includes 24k gold plated beads. An ornate vintage filigree finial tops the lamp.
Overall height is 20.5 inches to the top of the finial.
$2450.
SOLD