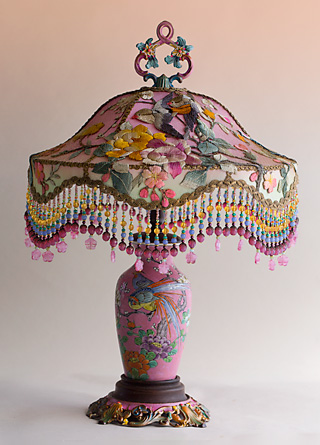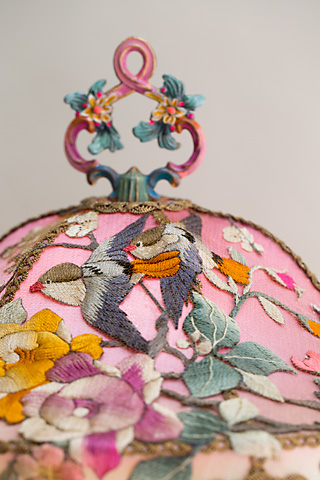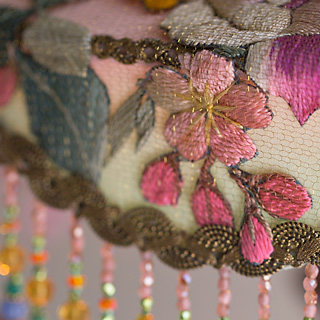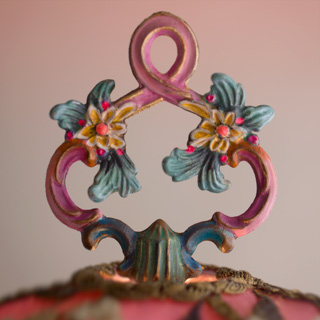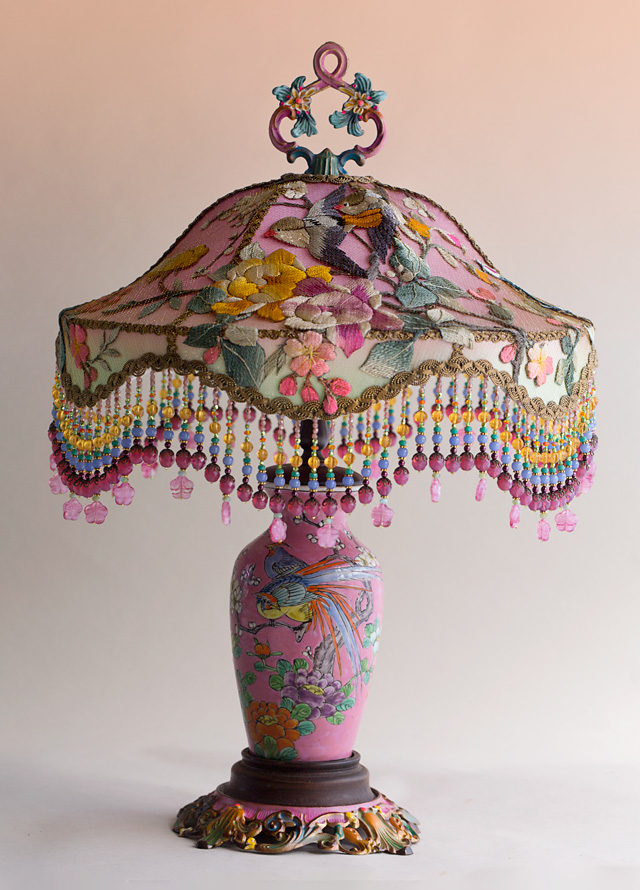 Pink Chinoiserie Garden
#1602
SOLD
Antique pink Chinese table lamp with birds and flowers holds a custom, hand-dyed Pink Chinoiserie Garden silk lampshade. The shade is ombré dyed from lilac pink to pale green and has an abundance of wonderful, padded antique Chinese embroidery consisting of birds and flowers which replicate the base design. This a colorful and pretty lamp and it lights up beautifully! The shade is hand-beaded with matching colors of lilac, yellow and blue with pink flower end drops.
Overall height is 21 inches to the top of the finial.
$2650.
SOLD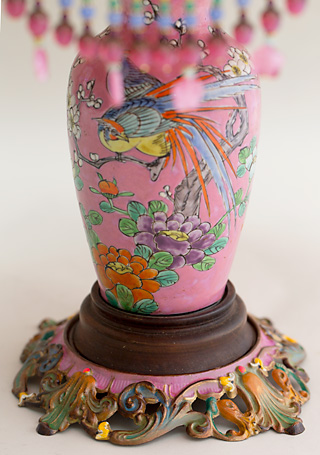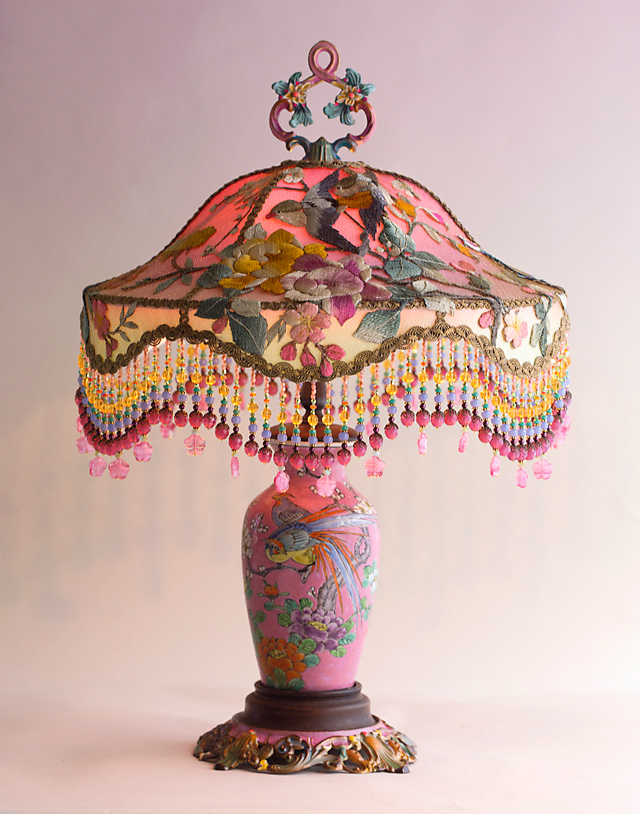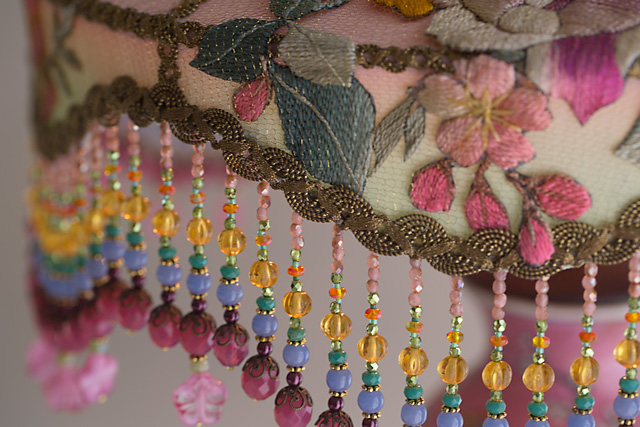 This lamp can be seen in an article featuring my lamps in Clan Magazine: