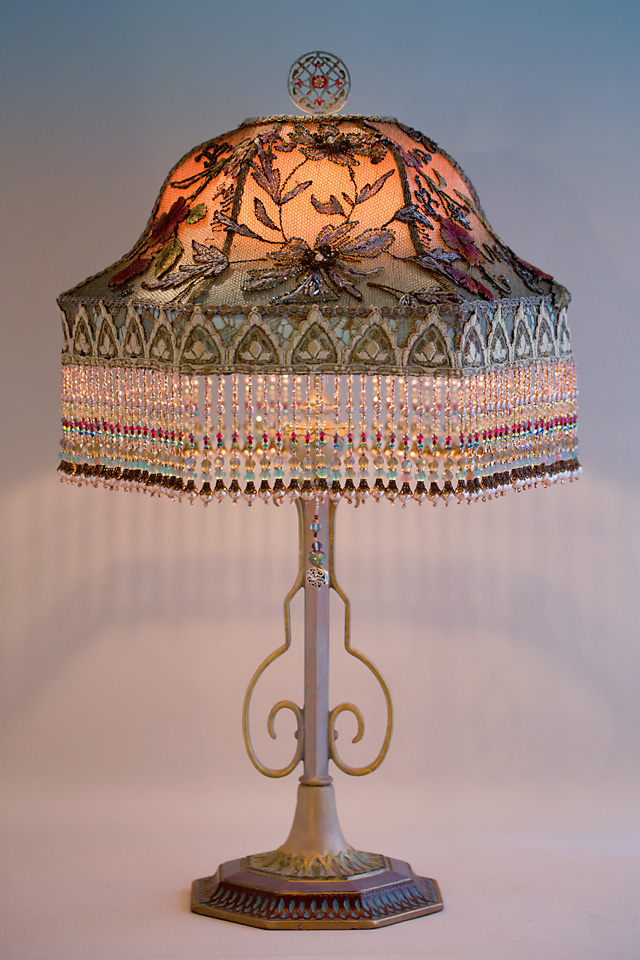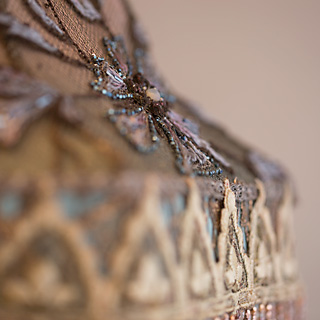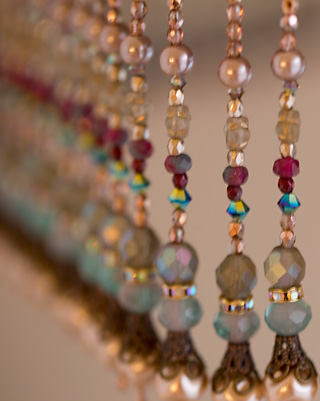 Gothic Belltower
#1597 SOLD
Antique table lamp with Gothic styling has been hand painted and holds a hand-dyed
Gothic Belltower
silk lampshade. The shade is ombré dyed from a dusty taupe to robins egg blue and has a confection of antique textiles in tones of cream, gray-lavender, silver, charcoal black and berry. These antique fabrics include Edwardian era beaded net and beautifully stylized Gothic arch trim around the cuff.
The shade has hand-beaded fringe in golds, pale mauves and blue and bronze. This lamp lights up beautifully.
Overall height is 25 1/2 inches to the top of the finial.
$1950.
SOLD