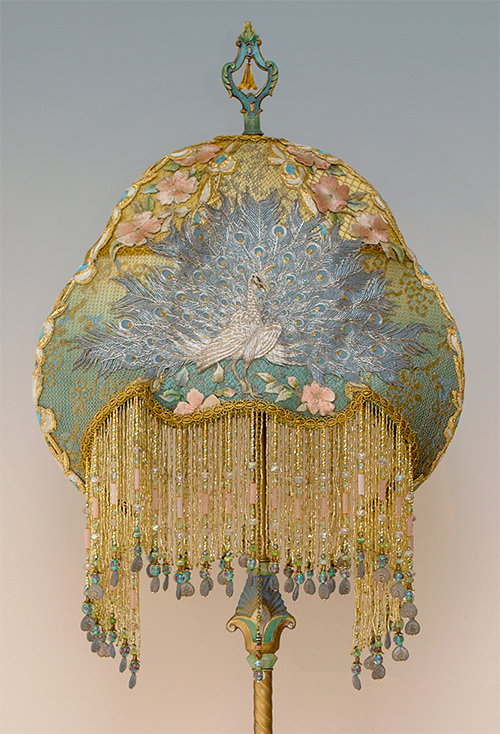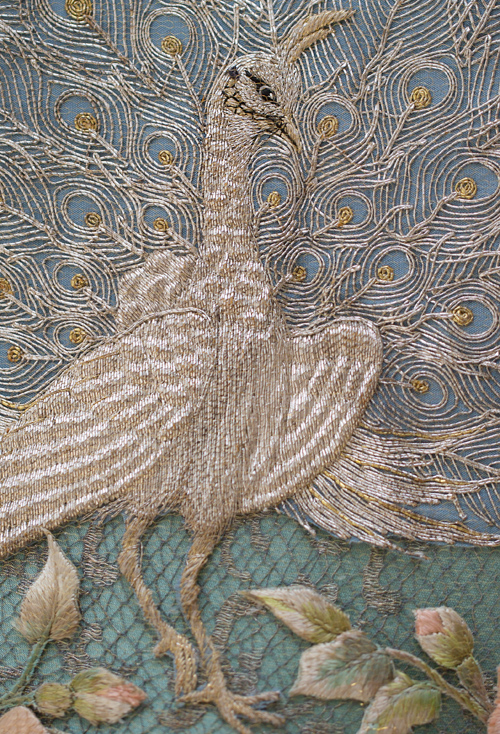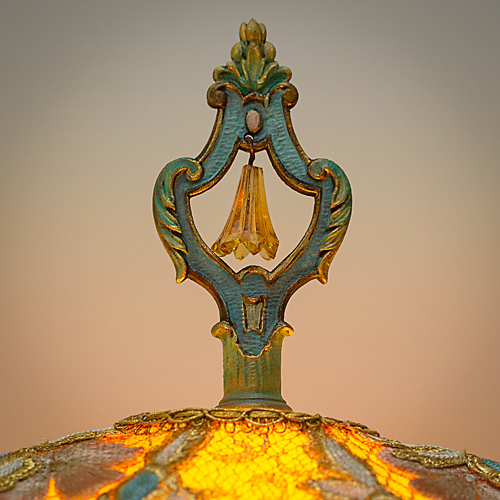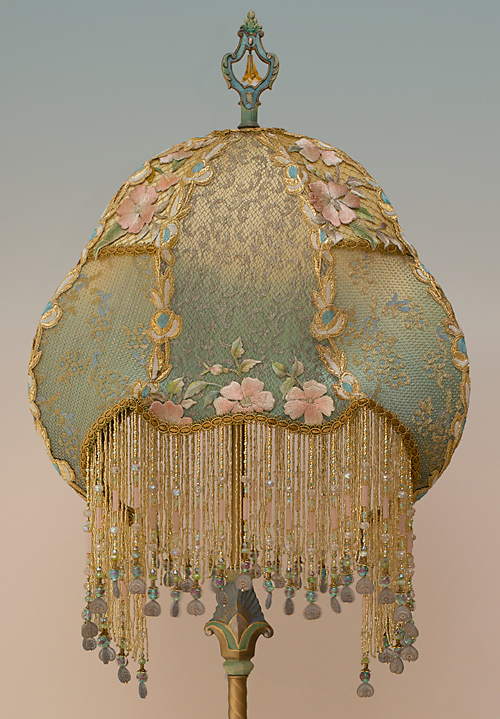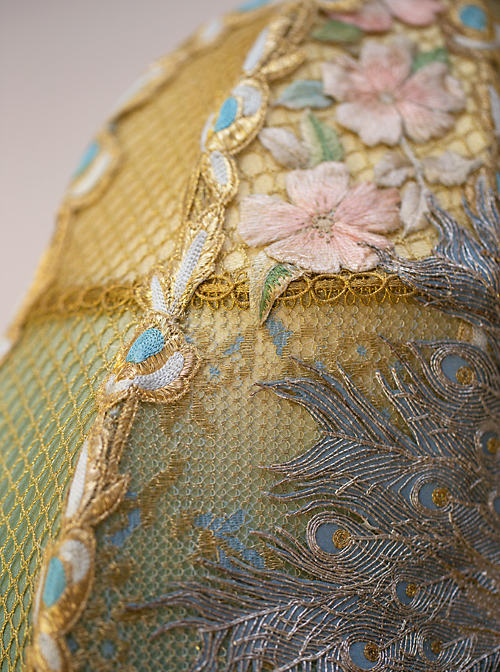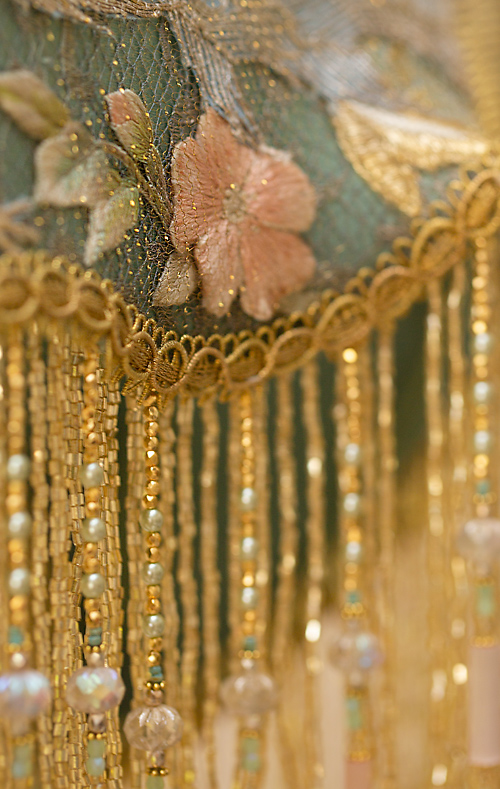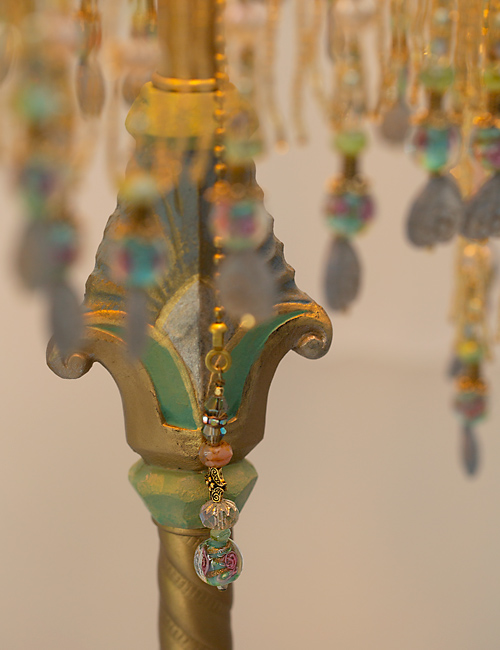 French Baroque Peacock Floor Lamp
#1726
SOLD
One of my favorite antique lamp bases is hand-painted gold with pink, green and robins-egg blue accents. The base holds a French Baroque Peacock style shade dyed pale gold to green which is overlaid with an array of gilded antique silver and gold laces and nets and featuring an incredible, highly detailed, blue and silver antique appliqué of a peacock in full plumage! Romantic antique embroidery of pale pink roses adorn the rest of the shade. The sides are covered in a gold metallic net with a rare 1930s era floral trim with robin's egg blue accents.
The lamp has a jeweled pull chain and is hand beaded with extra long strands in the same tones that are in the lamp. A gossamer rare French netting overlays the large panels giving a beautiful golden sparkly shimmer to this large, elegant shade!
A beautiful, rare antique 1920s era finial with an amber antique Czech glass flower drop tops the piece.
Overall height is 67 inches to the top of the finial.
Shade dimensions are approximately 16.5 x 8 inches.
$3900.
SOLD
International shipping rates upon request.