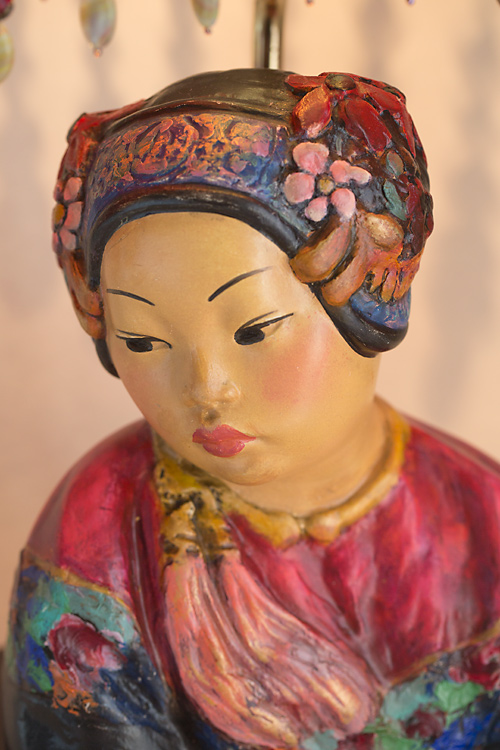 Crescent Moon & Butterfly Table Lamp
#1673
SOLD
Antique chalkware "Peachflower" bust by artist Esther Hunt (1875-1951) on a custom lamp base holds a hand-dyed Crescent Moon & Butterfly  silk lampshade. The shade is ombré dyed from mint green to rose and is covered with antique Arts & Crafts stylized flower appliqués over gold metallic lace and has wonderful 1920s silk velvet on the sides. The center panels feature larger very old Chinese embroidered flowers. This lamp lights up beautifully! The shade has hand-beaded fringe in matching tones. A wonderful butterfly finial with jewel adorns the top!
Overall height is 20.5 inches to the top of the finial.
Shade dimensions are approximately 15 x 6 inches.
$3200.
SOLD

International shipping rates upon request.